---
Message posted by Pauline
on 12 Nov 2014
Kendra make a surprise to be a constestant of the new season of I'm a celebrity … Get me out of there!
The show starts Sunday 16th November – 9pm.
Look pictures promo: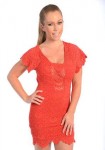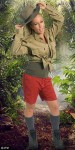 ¤ Promo [x5]
Her interview on the ITV website:
Best known as: Reality star and model
Age: 29
Relationship status: Married
Phobias: Free fall, bugs and snakes
Dream camper: A hot looking guy!
She enjoyed the life of luxury at the Playboy Mansion when she was Hugh Hefner's girlfriend. How will the camp compare?

"I haven't seen the show but I am taking people's word for it," the American explains.

Uh oh. It might be a shock.

Still, the US TV star does admit she's after an adventure. (Which is definitely what she'll get!), « I decided I wanted to do it as I needed a shake up in my life. I am about to enter my 30s and I'd love to enter the 30s with some confidence and the chance to tell my kids, friends and family some new stories. I'm nervous and excited.

« I am a complete wuss. You are all in for a treat, » she reveals. « I don't know what I am capable of doing but I am afraid of free falling. I quit Splash! because I couldn't dive off a 3m board. I am afraid of bugs and snakes but I can't tell you yet if I have a phobia of them. »

---
Message posted by Pauline
on 12 Nov 2014
Kendra was at Brisbane Aiport in Australia yesterday (Nov 11th).
She is in Australia to film the TV Show: I'm a celebrity … Get me out of there!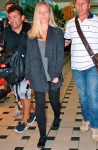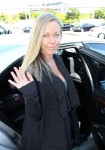 ¤ Brisbane Airport [x6]
Video: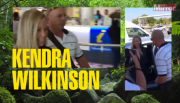 Click to view the video