---
Message posted by Pauline
on 04 Août 2015
All The Basketts was at the Premiere of 'Baby First TV' show: ABC Galaxy (August 3rd, 2015).
This was the 1st event and red carpet to Baby Alijah <3.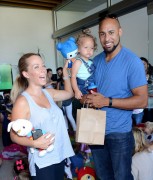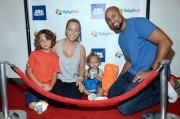 ---
Message posted by Pauline
on 03 Août 2015
Kendra, Hank and Jessica was at Midsummer Night Dreams 2015 this weekend (August, 1st) at Playboy Mansion.