---
Message posted by Pauline
on 11 Nov 2016
Kendra and her family spend yesterday the day at Disneyland (Anaheim).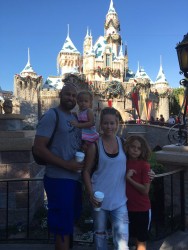 ---
Message posted by Pauline
on 11 Oct 2016
E! News interview with Zuri Hall in honor of E! Stars: Where Are They Now? week, the reality star is taking us on a walk down memory lane and reminiscing about her experiences on the show that made her a household name and ultimately launched her career.