---
Message posted by Pauline
on 01 Jan 2013
HAPPY NEW YEAR EVERYONE!!!
To celebrate this new year, I share with you in EXCLU the HQ photos of the Love Candy Lingerie Collection by the Playboy photographer Steve Wayda.
I hope you like it because me, whoua!!! <3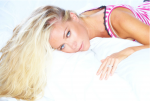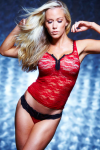 ¤ Love Candy Lingerie Collection [x7 HQ]
If you use to your website/blog, PLEASE credit me! THANK YOU!

---
Message posted by Pauline
on 03 Nov 2012
Since Hank is out of a job, Kendra strips down for a sexy photo shoot to promote her line of pleasure products: Love Candy by Kendra.