---
Message posted by Pauline
on 18 Juil 2015
Hi everyone,
I begin de THANK YOU all 101.000 people who came in this site. THANK to Kendra!
I will made updates sometimes this month because I'm very very late in Kendra's news.
Thank you to Krissy who help me with ALL photos that I missed.

---
Message posted by Pauline
on 06 Mai 2014
Summer is here on Kendra Wilkinson World!!! YAYYY!!!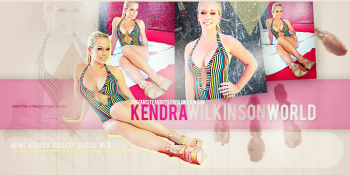 Look the new design made by Laura and coded by CodingPulse. Thanks so much girls!