Kendra was last night in her favorite restaurant with Hank.
She posted on Twitter her appearance:

'@TheHankBaskett and I went on a date to 1 of our fav restaurants and had a great steak n he got me drunk. Thanks babe lol'
And she saw papparazzi:
'To the paparazzi: I was playin when I said « F— u »… Had couple glasses of wine Hahahahahaha. You know I love you!'
So, I find a photo of the couple when they left Mastro's Steakhouse.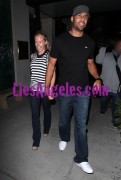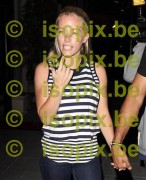 ¤
[EXCLU] Leaving Mastro's Restaurant
[x16]
[EDIT] I add a video of this candid.