---
Message posted by Pauline
on 21 Oct 2013
Kendra will be tomorrow in the episode 6: Bro Club For Dudes of the new season of The Mindy Project on FOX (9.30 pm).
She will play the role of a MMA ring girl: Marie. In her scene, Mindy (Mindy Kaling) asks a favor to Marie.
Synopsis: Mindy's excited to join the guys for a "boy's night out" at MoMA, but quickly realizes she misunderstood their plans…They're not going to the museum, they're going to an MMA fight and Mindy couldn't be further out of her element.
Others guest stars: Ben Feldman as Jason; Josh Peck as Ray Ron; Dana White as himself.
In EXCLU, I post the stills of the episode with Kendra and Mindy!!!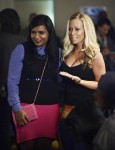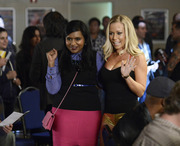 ¤ The Mindy Project (Season 2 – Episode 6) [x3 HQ] (Thank you Allan)
If you want to use to your website/blog, PLEASE TO CREDIT ME, THANKS!

---
Message posted by Pauline
on 11 Sep 2013
I found a very old photo of Kendra with Hef and Holly & Bridget at Leo Kostka Resident Medium at The Magic Castle.
I don't know when this as taken but she was beautiful 🙂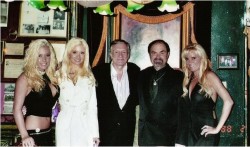 Click on the photo to view enlarge!
CREDIT THE WEBSITE IF YOU USE IT.