---
Message posted by Pauline
on 18 Juil 2015
Kendra is in Vegas (July 18th) with her friends to a mama trip. She is in Bellagio and spend time at Wet Republic.
She is with Bethany, Adrienne Janic and new mom Jessica (beautiful body!).
2 photos of their instagram: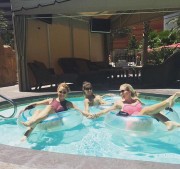 ---
Message posted by Pauline
on 12 Déc 2014
The Basketts went to buy a christmas tree on December, 11th 2014.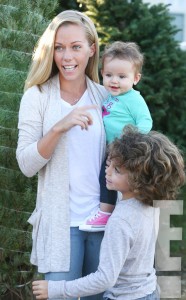 More soon of the sweet family!