---
Message posted by Pauline
on 23 Oct 2014
Kendra was yesterday guest host of E! News (Oct 22th 2014).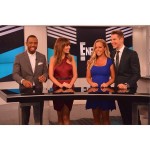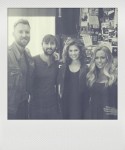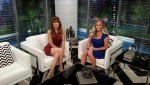 ¤ E! News – Oct 22th 2014 [x4]

---
Message posted by Pauline
on 09 Mai 2014
The 3rd Annual Hank Baskett Classic was (May 5th) at Trump National Golf Club and supported the Bonnie J. Addario Lung Cancer Foundation (ALCF).
The Tournament was followed by an awards banquet followed where Hank presented this year's Hank Baskett Sr., Spirit Award to Bonnie J. Addario.
The event also supported our country's veterans with several servicemen in attendance, as well as Todd Toomey, David Bronson and Saul Bosquez from the Wounded Warrior Project. In addition to supporting the LCF, Griffin Gives also supports veterans, and Baskett will tour VA Hospitals this spring and summer.
Celebrity golfers included:
Hank Baskett, Hank Baskett, Sr, Ben Begley, Brody Jenner, Bruce Jenner, Byron Russell, Byron Scott, Cedric Ceballos, Dave Shelton, David Justice, Derrick Ward, Eric Dickerson, Harold House Moore, Hot Rod G, James Anderson, Jermaine Dye, Jessica Hall, Karina Smirnoff, Kirk Morrison, Kristy Swanson, Lamarr Houston, Mark McMillian, Michael Shay, Mikey Roe, Olden Polynice, Rodney Peete, Royce Clayton, Ryan Merriman, Scheana Marie, Steven Glickman, Todd Potter, Travelle Gaines, Zane Lamprey.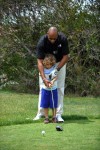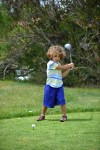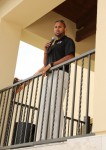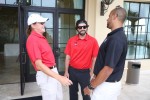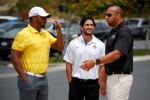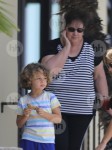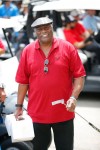 ¤ The 3rd Annual Hank Baskett Classic [x48]